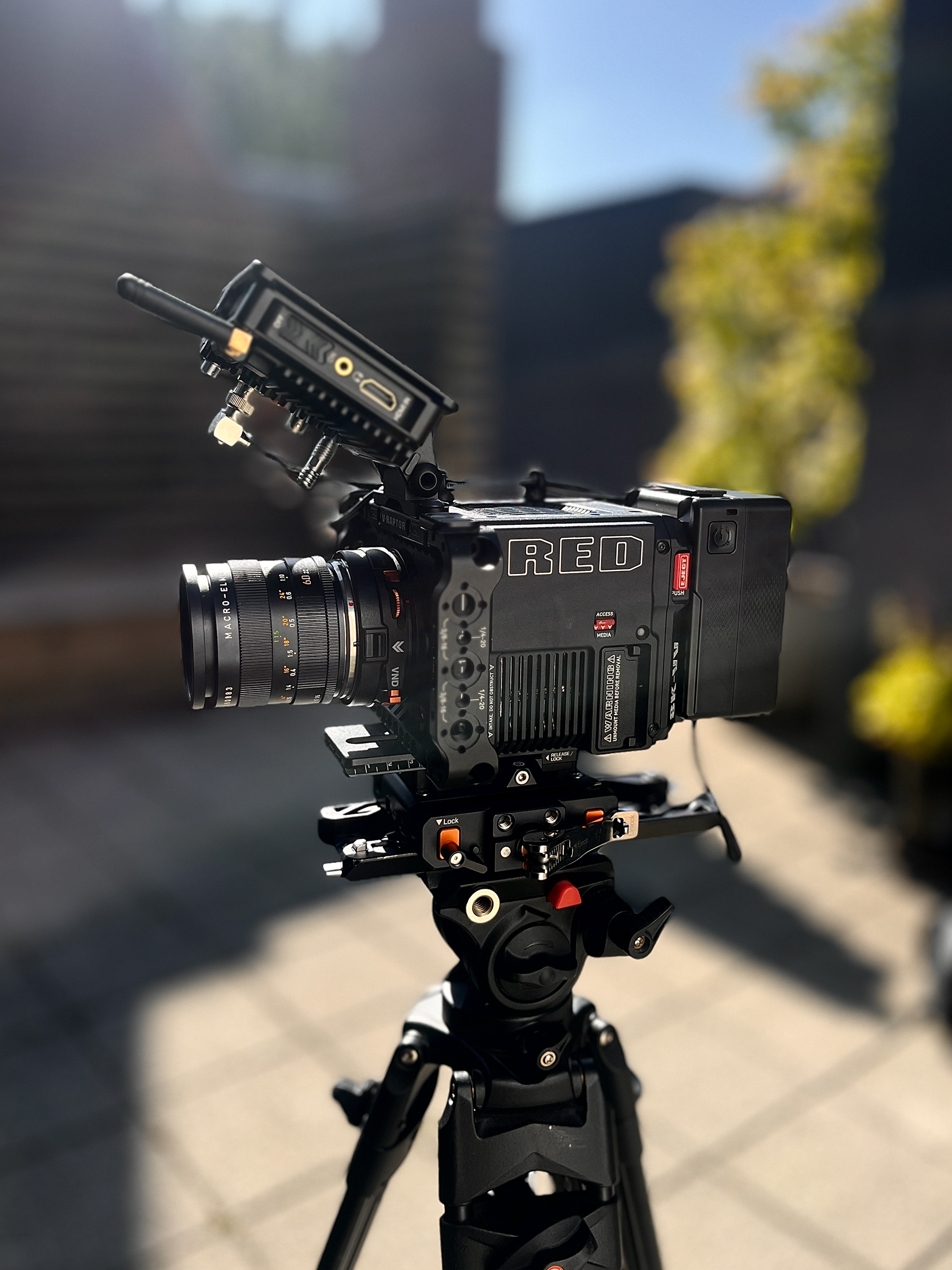 A complete camera package with the top model of RED is available for rent.
Price: Per day: 3,500 NOK 
Price per week: 1,715 NOK *50% discount per day
Home delivery available - can be delivered nationwide. 
Feel free to contact for details.
The camera body is insured for rental.
I prefer to go through Hygglo's platform to ensure a safer rental experience for both you and me.
Full-frame sensor (VV sensor)
Super 35 lenses can be used in their own 6K function.
One optional lens: Canon EF / Canon RF
Canon EF adapter with Drop-In VND from Breakthrough, excellent quality.
RED Touch 7inch DSMC3 monitor with Red control
Det leies ut en ferdig kamerapakke med toppmodell av RED.
Pris : Per dag : 3500 NOK
Pris per uke: 1715 NOK *50% rabatt / dag
*Hjemlevering tilgjengelig* Kan leveres over hele landet. Ta gjerne kontakt for detaljer
Kamerahuset er forsikret for utleie
ønsker uansett ta dette gjennom Hygglo sin plattform for at leien kan foregå enda tryggere for både meg og deg.
- 8K 120fps
- VV sensor
- Super 35 linser kan brukes i egen 6K funksjon.
Inkludert i pakken:
- Red Raptor VV brain
- En valgfri linse Canon EF / Canon RF
- Canon EF adapter med Drop-In VND fra Breakthrough med fantastisk kvalitet.
- RED Touch 7inch DSMC3 monitor med Red control
- 2 TB minnekort
- 1TB minnekort
- 3stk Smallrig micro V-lock batterier